Activated Carbon Filter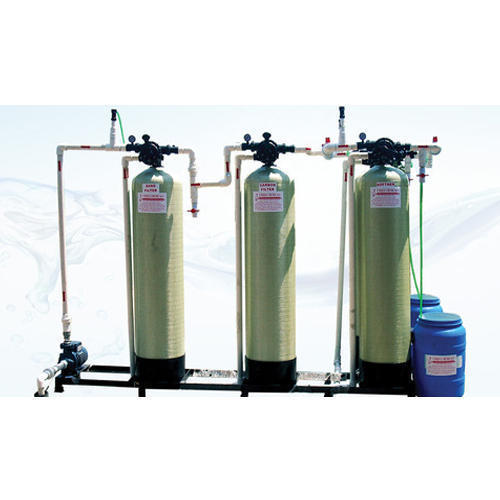 Activated Carbon Filter
Price And Quantity
Cubic Meter/Cubic Meters

10
, Cubic Meter/Cubic Meters

6500 INR
Product Description
Activated Carbon Filter-
The activated carbon filters are usually operated for removing organic compounds and chlorine from the wastewater so that the water can be made suitable for discharge or for making use in manufacturing procedures. Removing organics from potable water like fulvic and humic acid which prevents the chlorine from reacting chemically with the acids and form trihalomethanes in the water.
For removing organic matter and chlorine from water, the Activated Carbon filters are used and play an essential role in doing water treatment. The heavy metal such as lead can only be removed with the help of Activate Carbon Filters, which increase its usage in residential point-of-use filters.
The treatment done by Activated Carbon Filter provided by Ions India has two purposes having totally different ways.
Removal/Extraction of organic matter: When the wastewater goes through an Activated Carbon Filter, the organic particles, contaminants, and chemicals get trapped inside the filter by a process called adsorption.
Removal of Chlorine: The Activate Carbon is sometimes used to eliminate chlorine with little damage and degradation to the carbon. The De-chlorination happens quickly, and flow rates become high at the moment.

The filters provided by Ions India require low maintenance cost and are very easy to use for treating wastewater; also very less amount of backwash water is needed.
Contact Us
Shiv Enclave, Main Gali, 20 Futa Road, Ismailpur, Faridabad, Haryana, 121003, India
Phone :+918045478765